Are you worried about your too small living room? Are you still struggling with the old ideas? In this article, I will provide you the right small living room ideas for making a more spacious living room. The following strategies will turn your cramped and stuffy area into a warmer and more beautiful place using maximizing light and space. You just need to pay attention to how to use the proper colors, scale and weight; I am sure that you will own a significant difference.
     As I said easier, with the small areas, the traditional styles of decoration seem to be the best solutions no longer. It is time for you to try the new things below. Let you use the long and flowing
drapes
in place of the standard curtains because with the design of its impressive length, the area of the living room will be expanded. In summary, whether your living room is large or small, it also has to meet the recreational and relaxing demands of homeowners.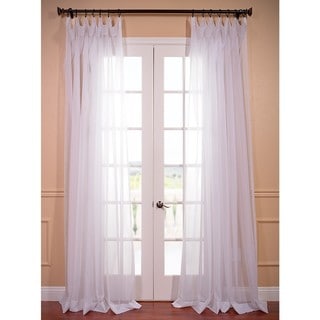 1. Decorate with mirrors
     This is the most traditional strategy of most designers for expanding living room space. An ideal position for installing is the center because it will create a focal point of attraction. To make this more beautiful focal point, let you put it on a light source for reflecting as a candle or pendant lamp or the mirror opposite the window due to it will create an illusion of another window.
2. Draw the eye upward
     Any rooms including
living room
tend to vertical or horizontal. Therefore, if your living room owns a high ceiling, let you take advantage of its maximum additional space using this decorating method  – draw the eye upward. For instance, it is very easy for you to achieve this goal when using the long curtains from the ceiling to the floor. Another good idea for you for opening your living room' space is to utilize a menagerie for filling in yours vertically. This way helps your living room looking like bigger than its real size due to the view of viewers have been attracted the limited outer space.
3. Use the neutral colors
     This is one of the most popular ideas for the small rooms. The usage is to paint these neutral colors for walls, ceiling, floor and furniture upholstery. I am sure that the combination of off-whites and beiges can expand space that looks like the walls are pushed back away. Besides expanding space, the light and soft colors are the capacity of reflecting light to illuminate your whole living room as well as conveying subtlety for viewers immediately thanks to a soothing space.
4. Select furniture with lightweight appearance
     Considering rare appearance is the most important step in the process of shopping furniture that means you had better find the light and heavy objects base on size, color, and design. First of all, let you choose a piece of furniture having the most lightweight appearance after that put all of the others in place. Finally, you ought to select the lightest color with legs avoiding the box shapes. Also, let you choose the type of glass material for coffee or end tables instead of wood because of its feature taking less visual space of viewers. In a word, any pieces of furniture do not obstruct the vision of the viewers that will expand the area of your living room.
5. Choose the small furniture
     You can not own a perfect small living room, in the event of missing this choosing small furniture idea. I always recommend homeowners to purchase the small furniture for a small living room, unless they would like to want the too big items tame and dominate the entire space. For example, with the little space like that, a sofa attached the thin arms, and a tightly upholstered back should be considered in place of a model with high arms and a multi-cushion back.
     Even with a too tight space, you can bypass couch to buy loveseat sofa, or it is merely simply to buy four chairs around a coffee table. The best way is to purchase chairs without arms because this part takes much your limited space.
     Above are just the most basic and practical ideas for expanding the area of the living room so to have a small living room as perfect as possible, you can learn more. However, first of all, let you apply all of them to see expected result after improving. If you have any good ideas for opening the living room's space, please tell me them to share with other people.